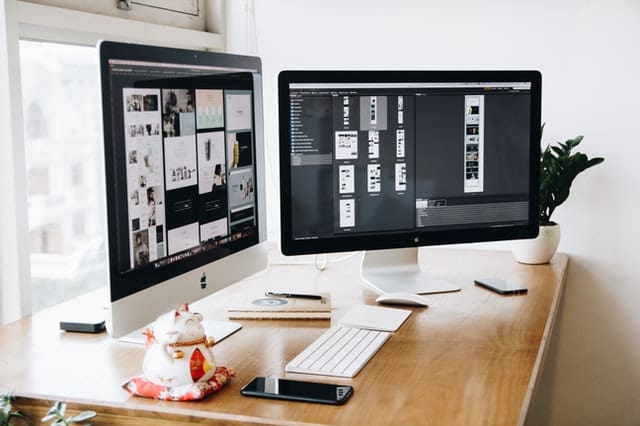 There are two types of millionaires:
a) The millionaire who is married to the job and has no time for anything else;
no time for family, friends, a decent vacation, basically just lives for the job/business and the reason for this is that it takes a lot of work to build an empire and keep it from sinking, therefore it is imperative to oversee the business at all times.
b) The millionaire who takes advantage of the new technologies and has time for the family, friends and vacations, while still overseeing the business.
One often hears of relationships that end due to overworked partners, children who miss the company of one of the parents, friends who comment on how they dont see so and so because theyre too busy. Makes one think whether the human being was really meant to give up so much, to have a comfortable life.
The world has molded mankind in such a way that one has to follow certain rules to make a living, from an early age man is programmed to survive in the modern world: education work own family even more work retirement death. Sad but it exactly what happens, those more ambitious will start their own business which will, undoubtedly, mean even more work. Some fortunate enough will enjoy their retirement and travel, go on vacations or just enjoy ones leisure, but not many can do it for health or financial reasons.
Owning a business imperatively means investments which rules out most of the working class, with all the bills to pay, there usually is very little left over. Often the bank is the chosen source of capital and subsequently extra financial burden and with it more work to meet the budget.
Presently a new type of entrepreneur arises, one who uses modern technology to create a business with less investment due to a variety of factors, starting with the fact that one doesnt, in the majority of cases, need a building for the business, one can work from home or anywhere in the world and still oversee the organization, usually one can, if so desired, work less hours due to automated systems.
So why doesnt everyone have a home business?
Some people like to work for others; some like to commute getting, out of the house every morning appeals to them; not everyone has the ambition to own a home business; some are skeptical; some even havent heard of it, the list is endless.
For those who are ready for a home business there is a vast list of opportunities available, perhaps the difficult part is to choose the one that suites each one of the future entrepreneurs so the selection process has to be pondered, bearing in mind that there are scams everywhere that promise the world and deliver nothing!
There is no reason why a home business entrepreneur cant have more than one business at the same time and thats one of the many reasons that home businesses backed by the right technology (available to anyone who owns a computer) is so appealing to those who want to build a successful career in the home business new era, welcome aboard and good luck!